ARLES / Limited by a major archaeological discovery, the renovation of the Enclos St. Césaire into an office complex enabled the site to open up new and radical perspectives.
Appearances can be misleading. This was a case of causes beyond anyone's control: the former convent in Arles happened to be built on the largest known early Christian cathedral in the world (sixth century). Uncovered during the early stages of the renovation, this discovery forced us to move the natural entry of the future offices to its opposite side, the dark end of a neglected courtyard. The design then changed the question of access to one of perception, by opening up the courtyard through an optical illusion. At the same time, this transformation also liberated the interior design (four levels).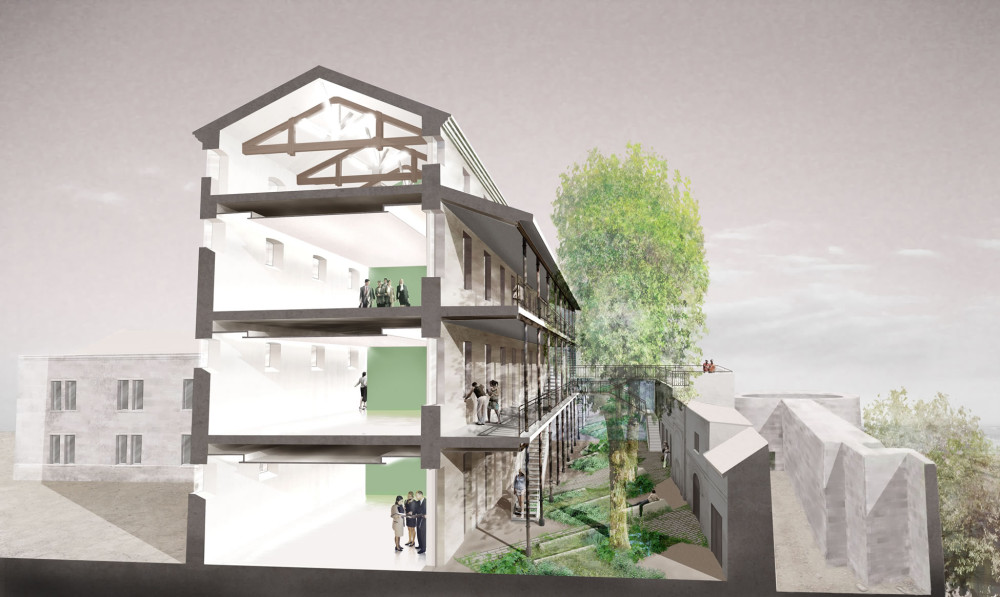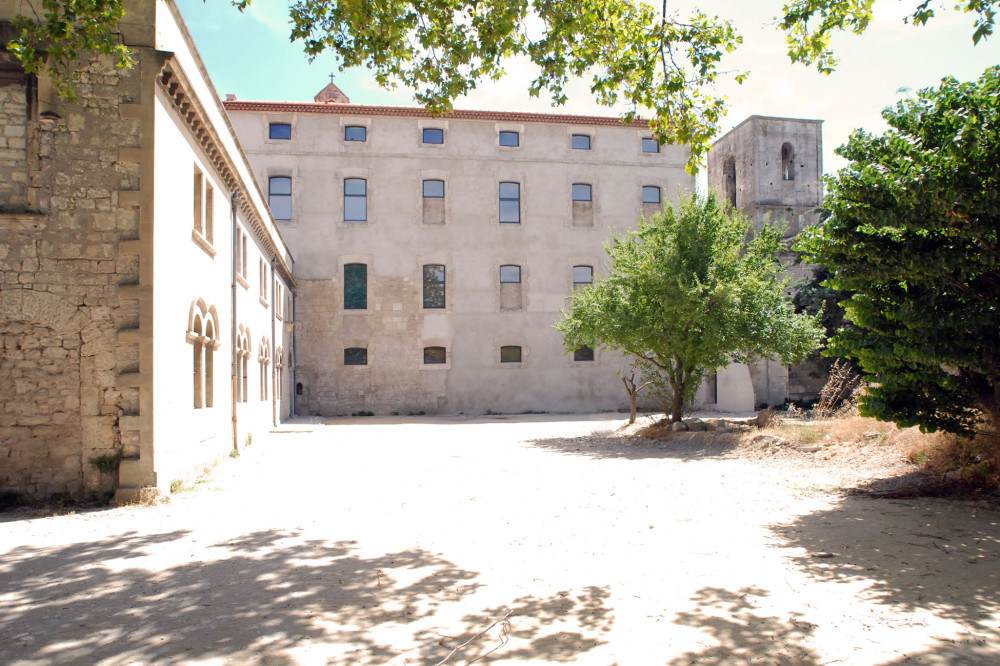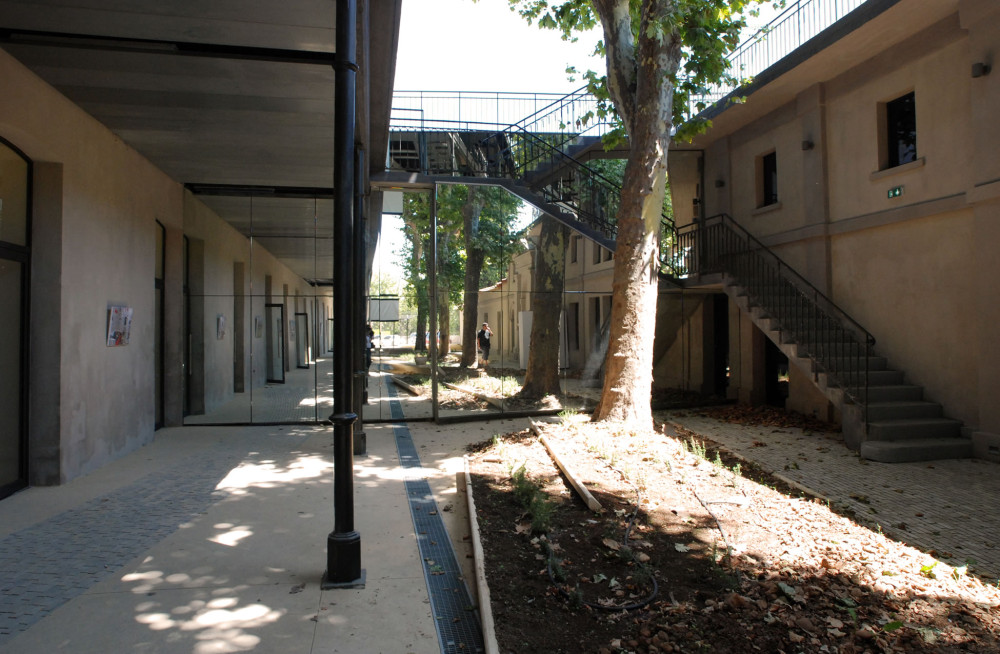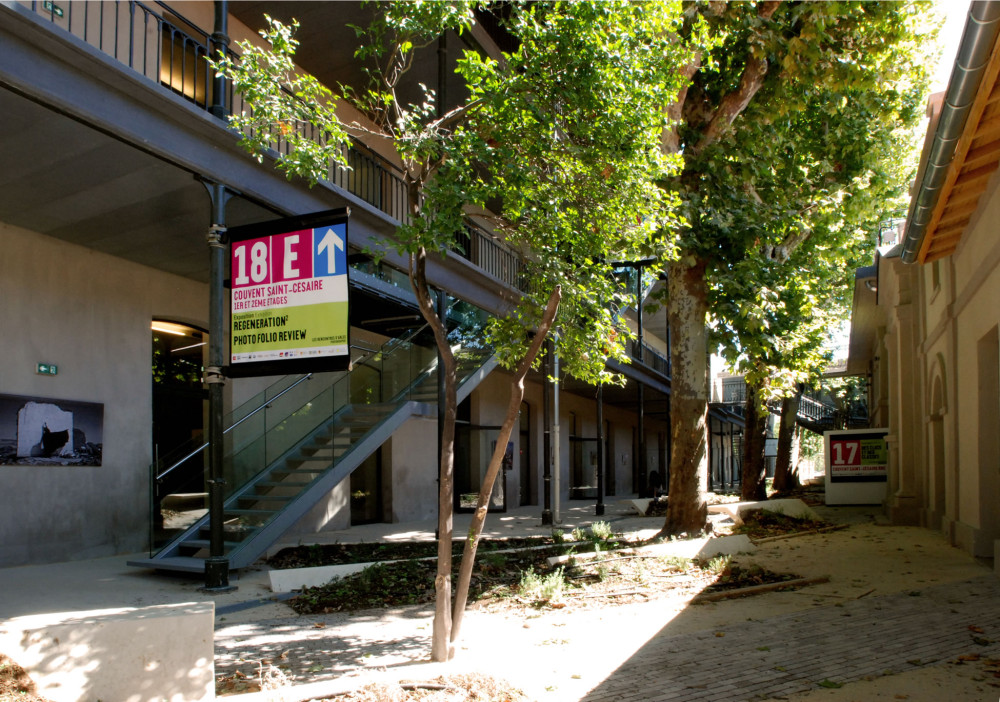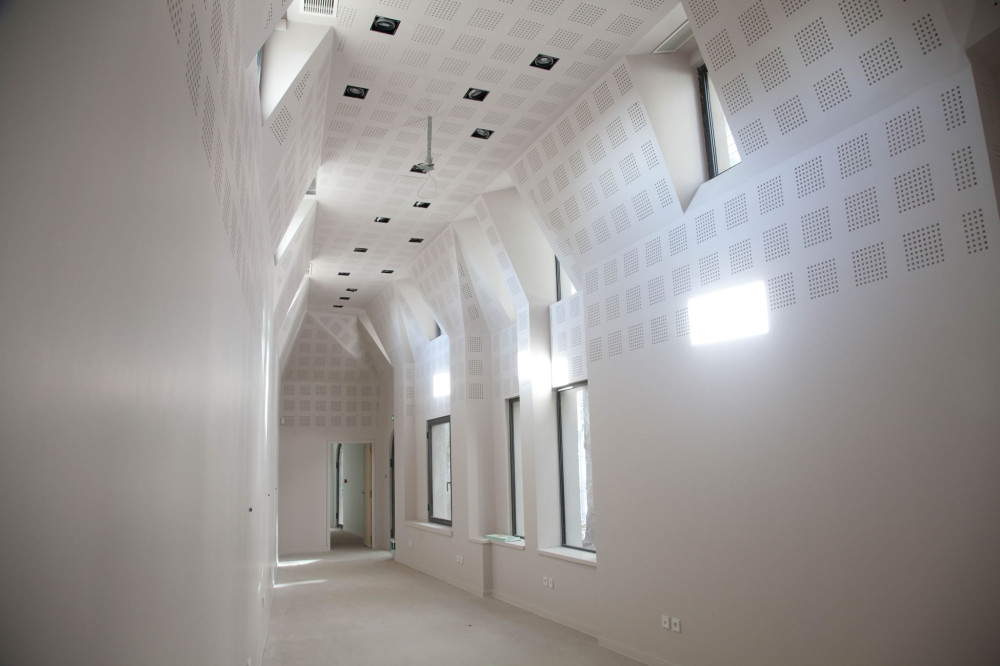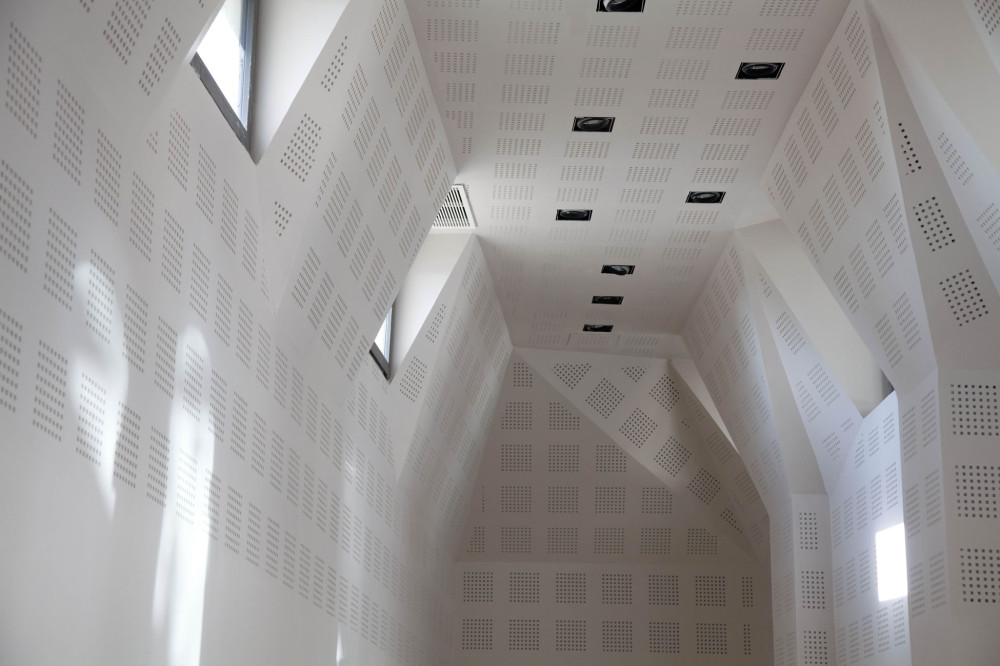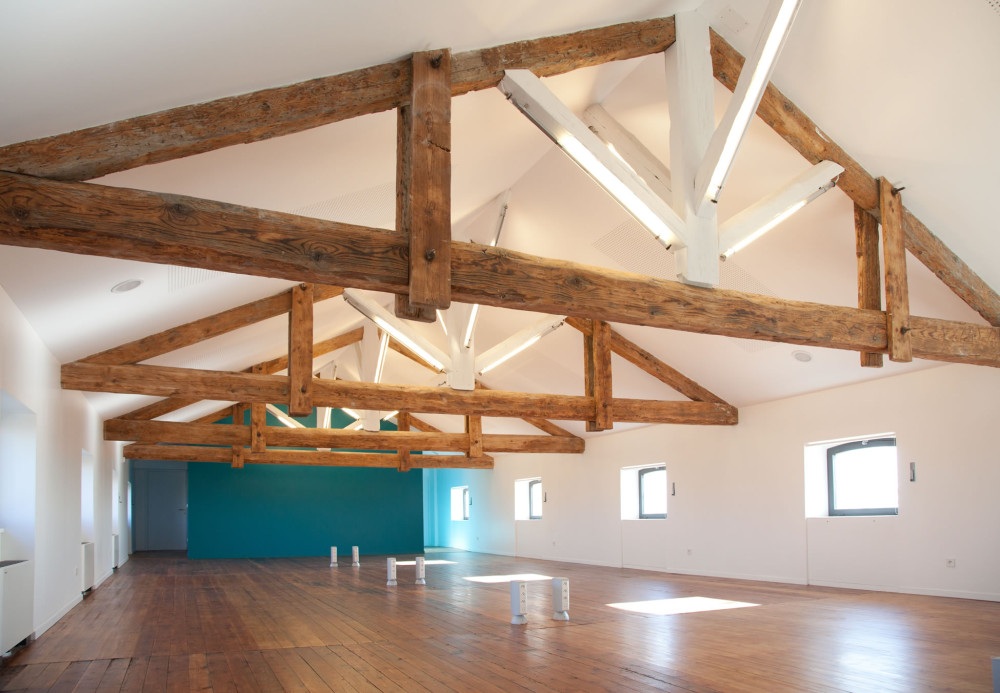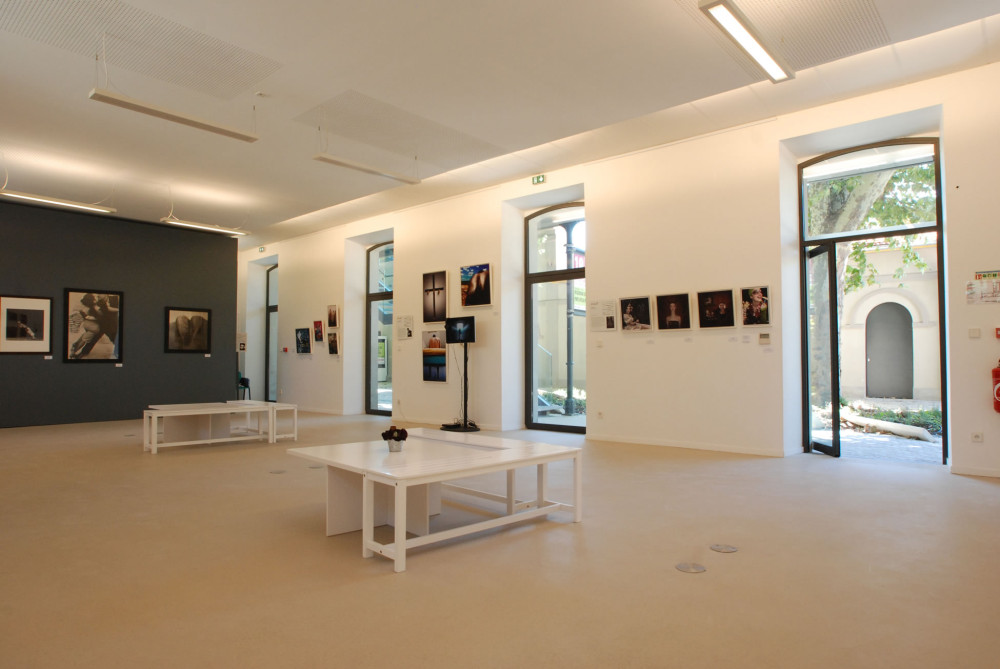 Walking through walls. Since the former north entrance of the monastery could no longer be used, visitors must now walk around a chapel and along a high wall before reaching the dead-end courtyard. An imposing visible marker is not a substitute for being guided along to an entry naturally, so now the entrance would be indicated by subtle markers, while a mirrored wall draws visitors' eyes and steps towards the back wall of the courtyard (80 m2), borrowing a method used by scenographers. In the garden that was therefore liberated, ground coverings and plants outline discrete rises in the ground while preserving and showcasing the one-hundred-year old plane trees (landscape designer: Julie Courcelle).
Functionality. The interior redesign focuses on distributing the space through the existing exterior corridors, which are showcased by the new flood of daylight. The four levels include a ground floor exhibition space and open-plan offices, all facing the interior courtyard. A central area brings together vertical circulation (water, electricity) and facilities (elevators, bathrooms, kitchenettes, storage).