LOGELBACH / This extension radicalizes the codes of this barn to transform the existing building. The result: a homogeneous and absolutely different whole.
The landscape designer who had built this barn in the early days of his business, now felt cramped and had grown tired of its appearance. Change everything? Yes, but more through a process of extension-transformation rather than by adding flagrant new sections. Subtlely subverting the codes – with steel siding and a green sloping roof – enabled us to obtain a consistent and visually unique whole, while doubling the initial surface area (130 m2).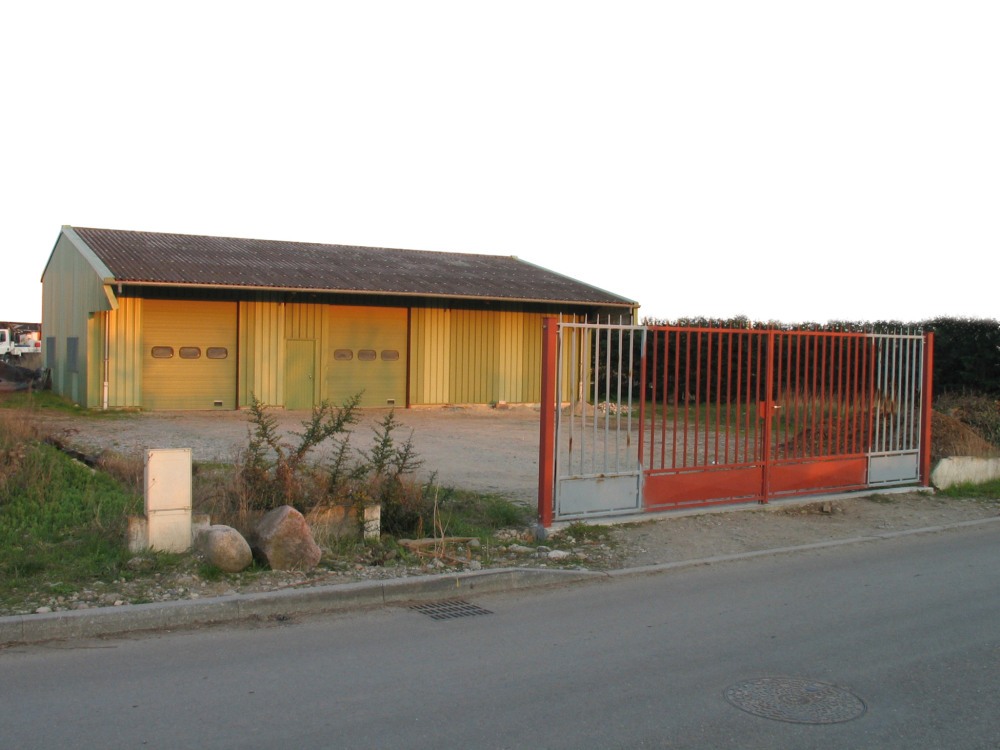 Stretching out. The expansion of the existing barn therefore sought to transform its volume by stretching it vertically so as to reach higher for light and perspective. Literally, the top of the new space reaches up to the heavens, offering a sloping full facade as if the barn is waiting to be hoisted up, suspended one meter above ground.
Rhythm and function. The coated steel, high-performance siding spreads from the initial building to the extension, retaining the same colour while operating a slight change of rhythm. Inside, silvery galvanized steel covers every wall. Under alternating polycarbonate panels of varying transparency, there is an office on the mezzanine.